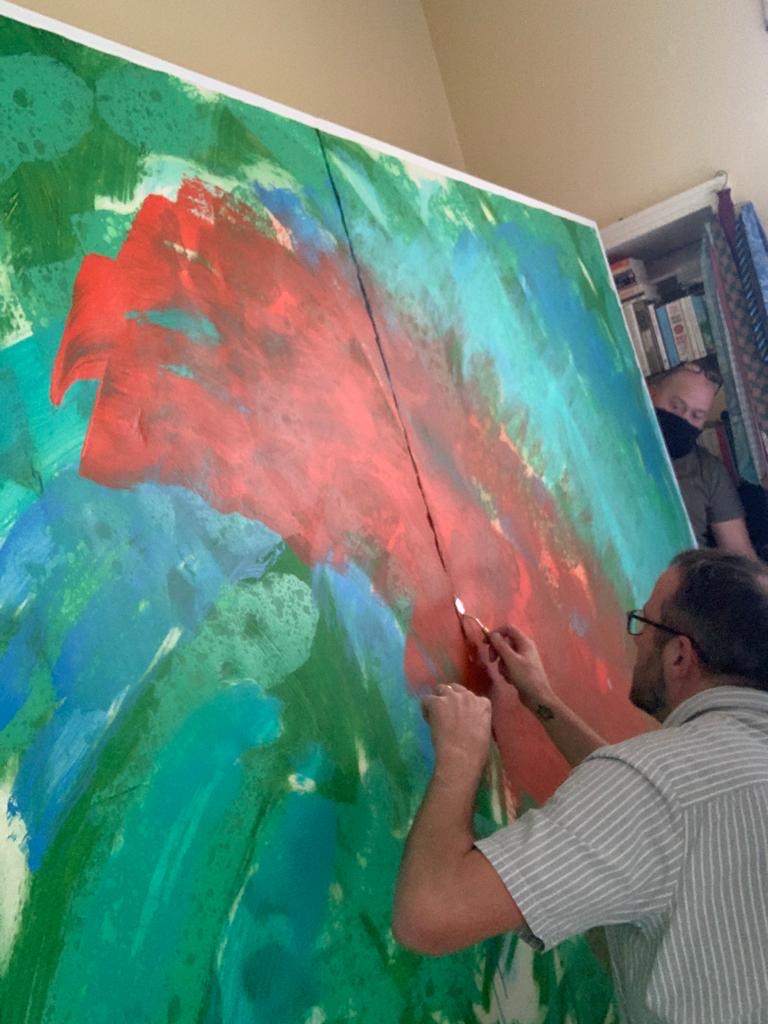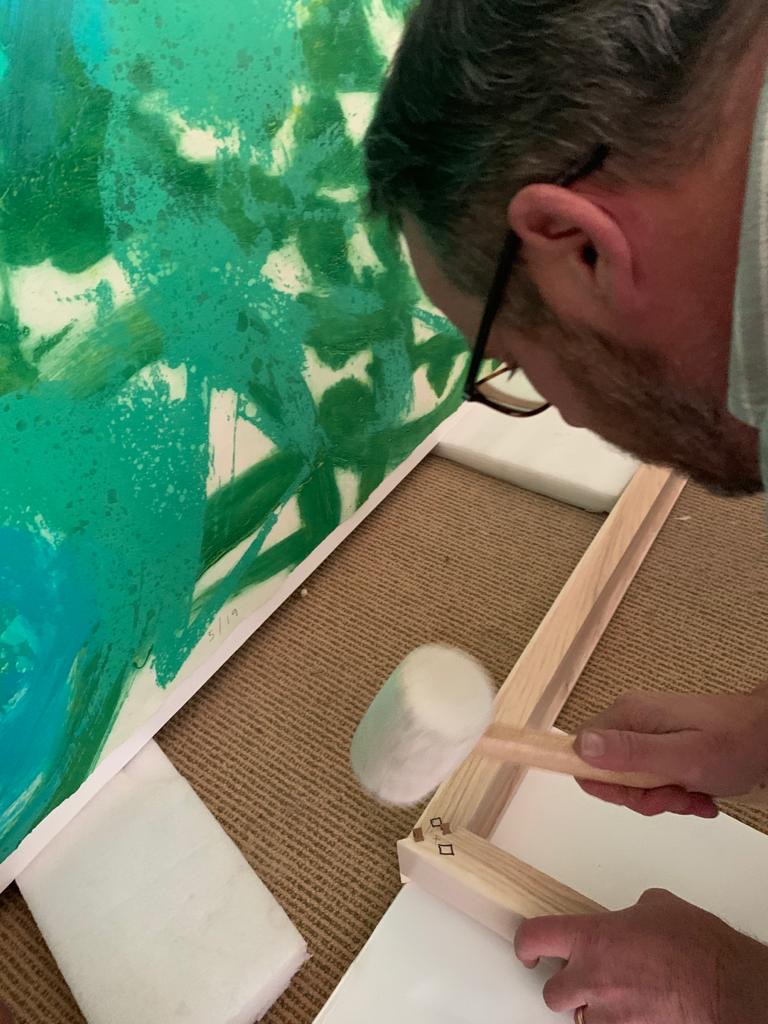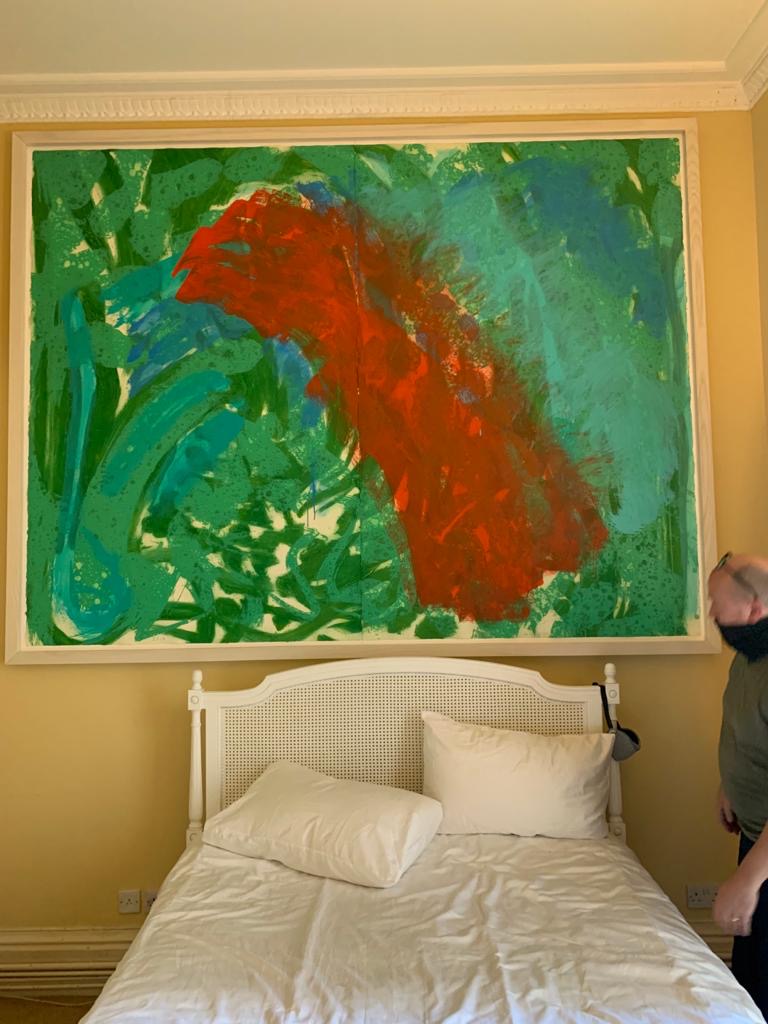 One of the services that we can offer is an in-house installation. And we'd like to show you what that actually means.
Last week we had to fit and install this Howard Hodgkin. It was to be in a client's house and actually in one of their bedrooms.The etching was to be hung above the bed.
Firstly the frame and all its components were made at the workshop.Then the team Pendragon and the artwork went to the client's house.
This particular Hodgkin etching was a two 'parter' so Keith had to carefully 'pair' up the two halves to make a seamless join. Then the Team constructed the extra large frame. The artwork was then fitted and finally hung on the wall. This was a four framer job.
HOWARD HODGKIN
INTO THE WOODS – SUMMER, 2001
two part hand-painted lift-ground etching with coarse aquatint from 4 copper plates and carborundum from 4 aluminium plates on Moulin de Gué paper
203.2 x 266.6 cm
Edition of 19
Copyright The Artist
<< Back to blogs