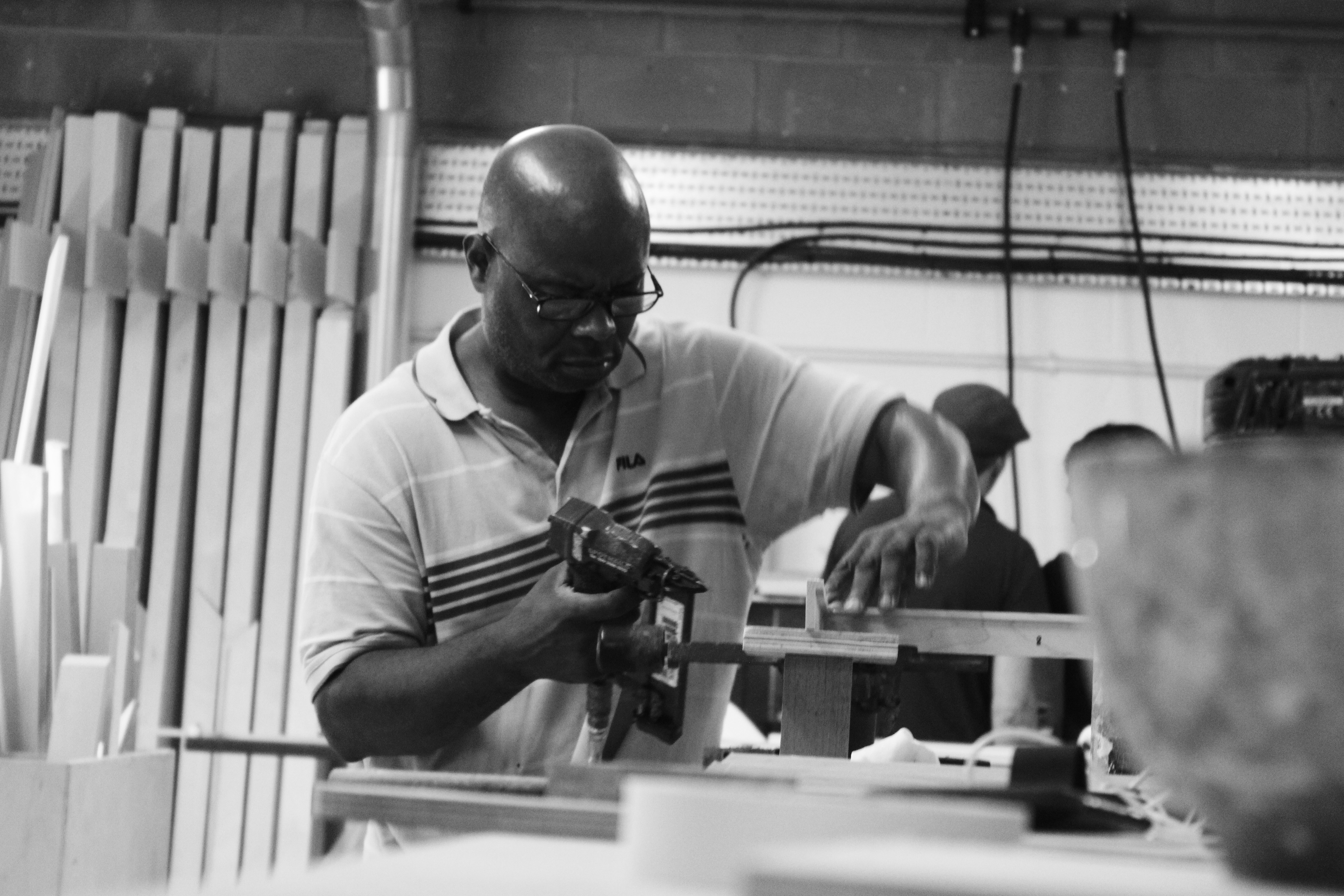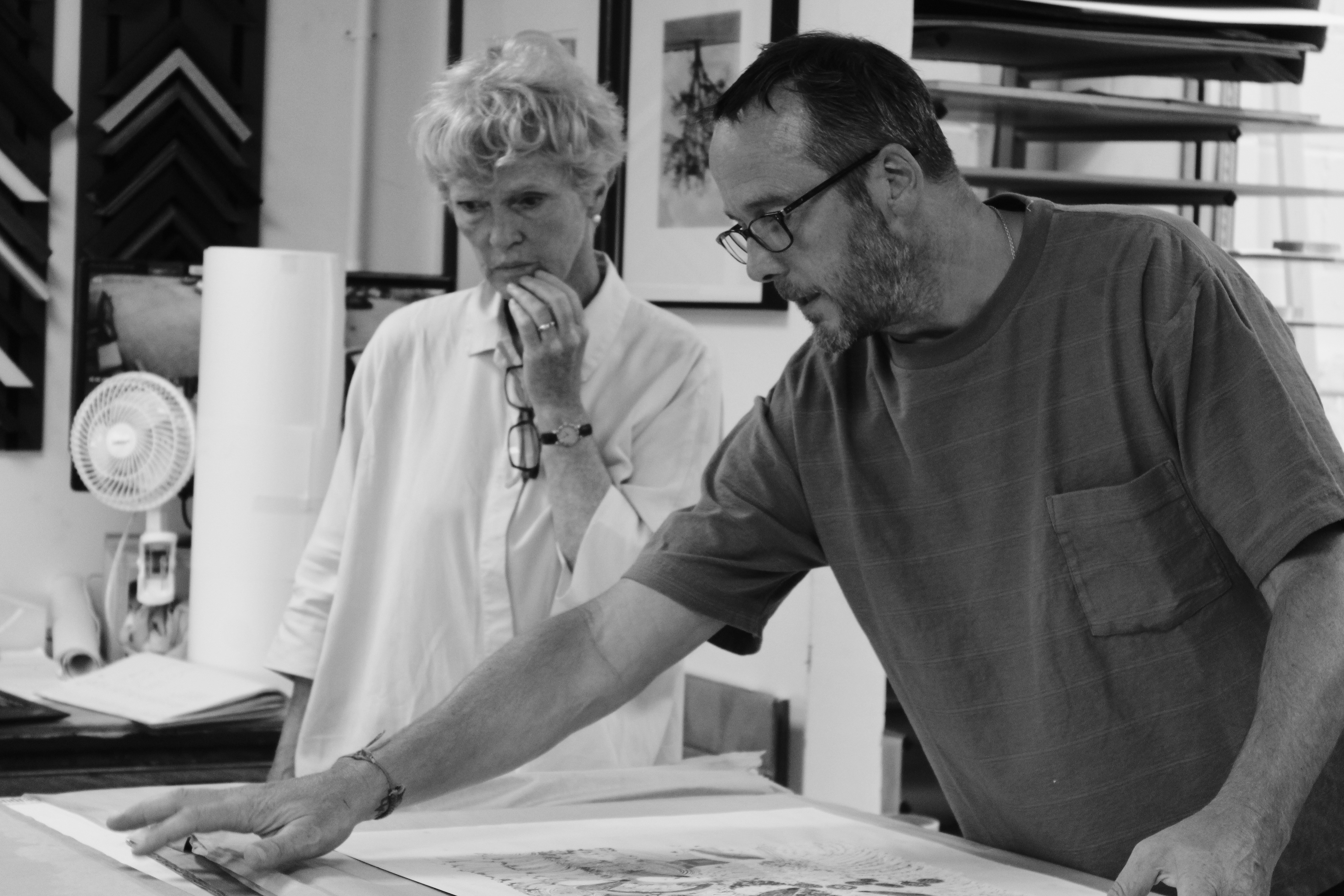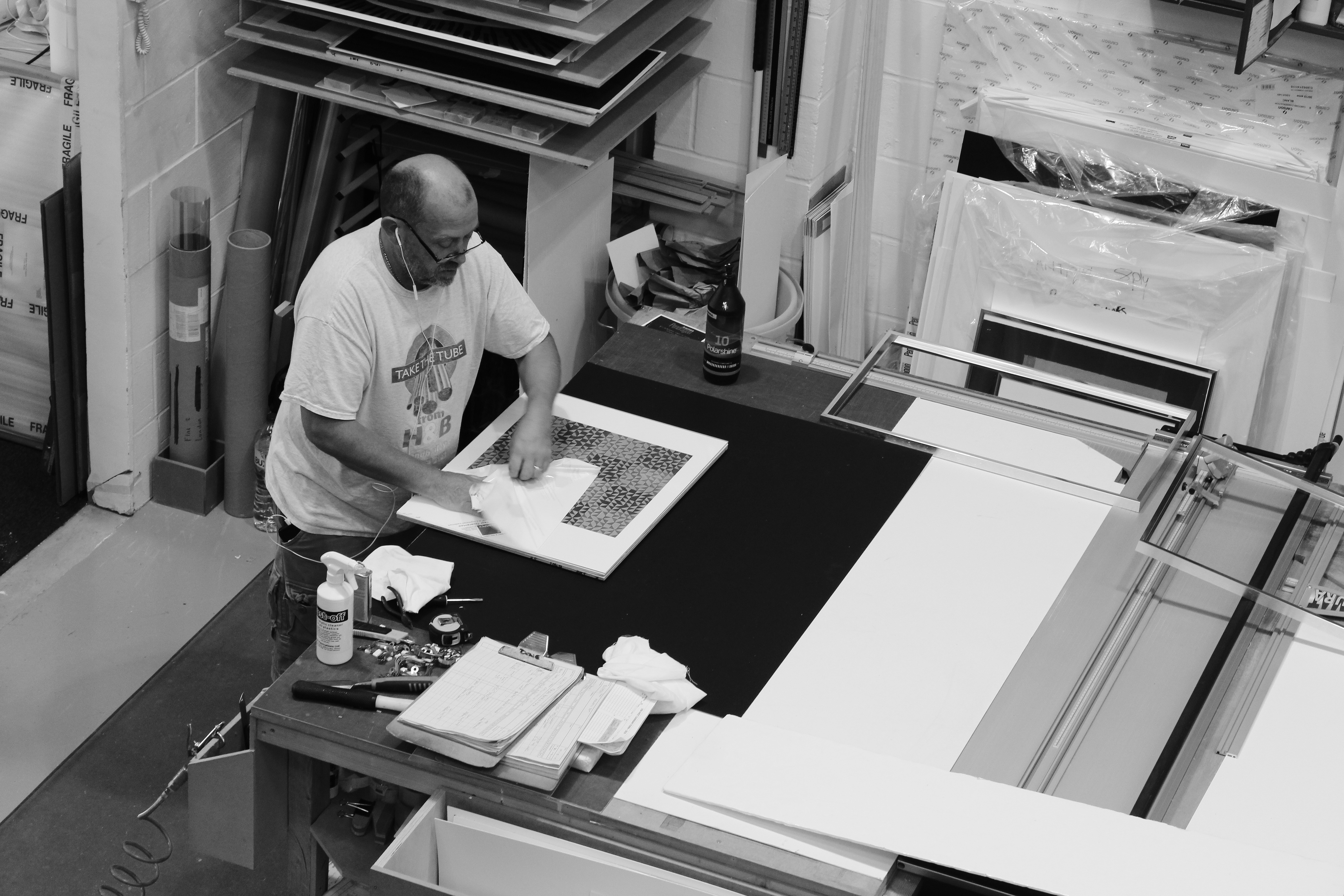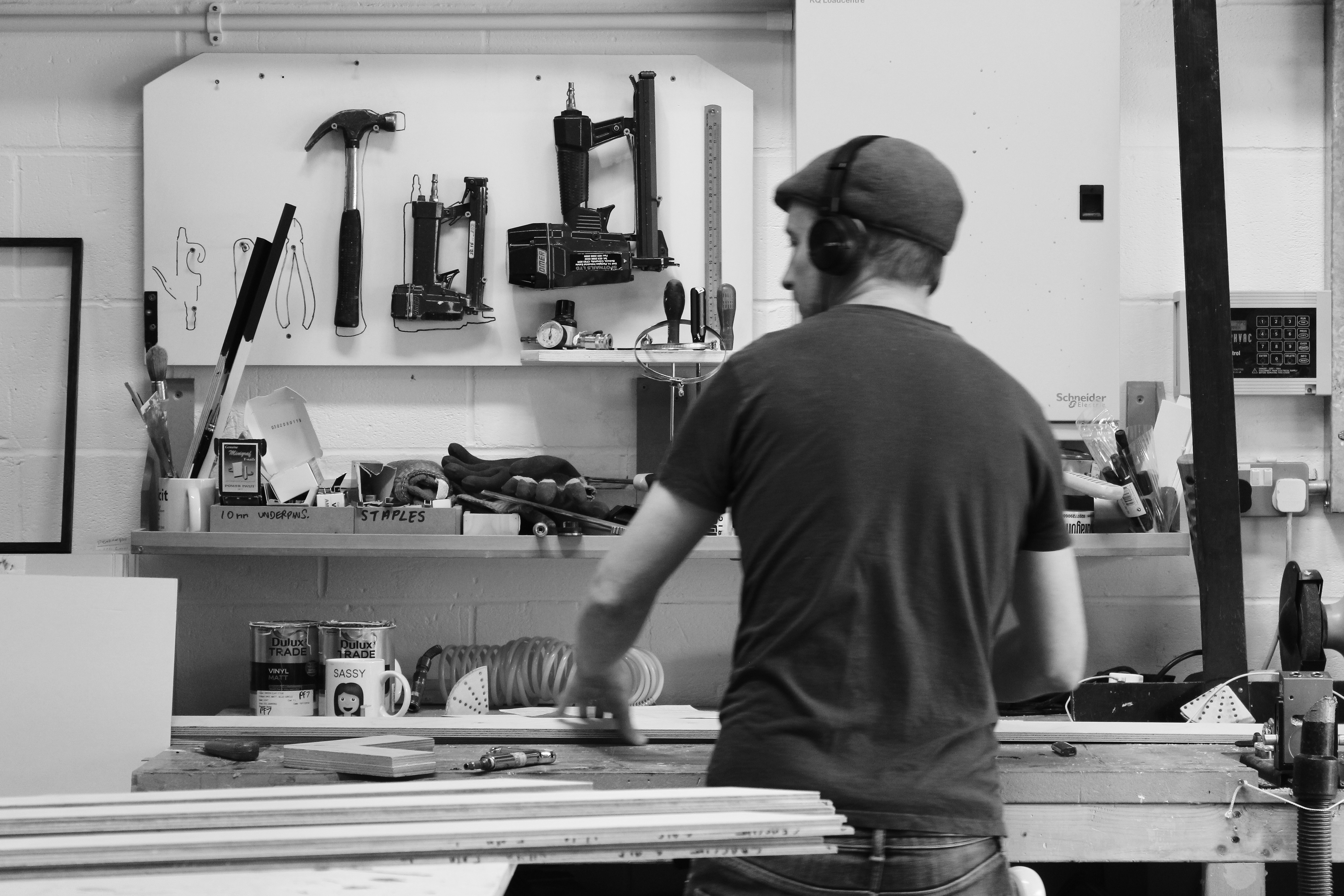 At Pendragon Fine Art Frames, inspiration is just around the corner and collaboration is at the heart of everything we do. Our artisans and specialists are on hand to realise a range of creative ideas. From framing to display tables – bespoke shelves to solutions for unusual shapes – we relish a challenge.
Clients can visit us in our studio by appointment, either during the week or on Saturday mornings. It's always useful to see samples and materials for yourself and talk through the range of options with our experts. We'll give you and your project as much time as is needed. We're based in central London, close to the West End, and have plenty of parking. To arrange your visit, call us on 020 7729 0608 or click here.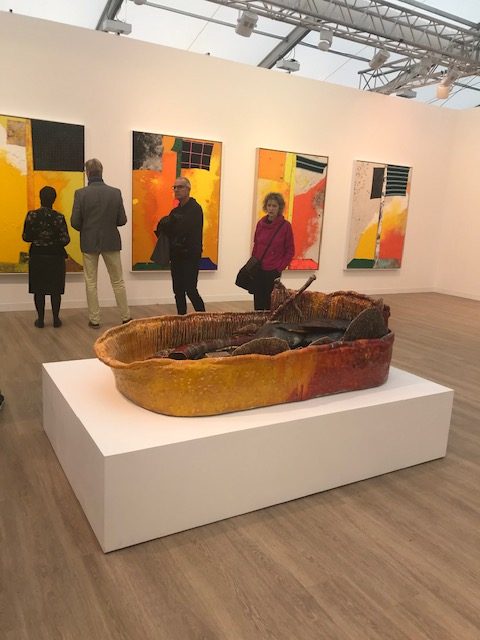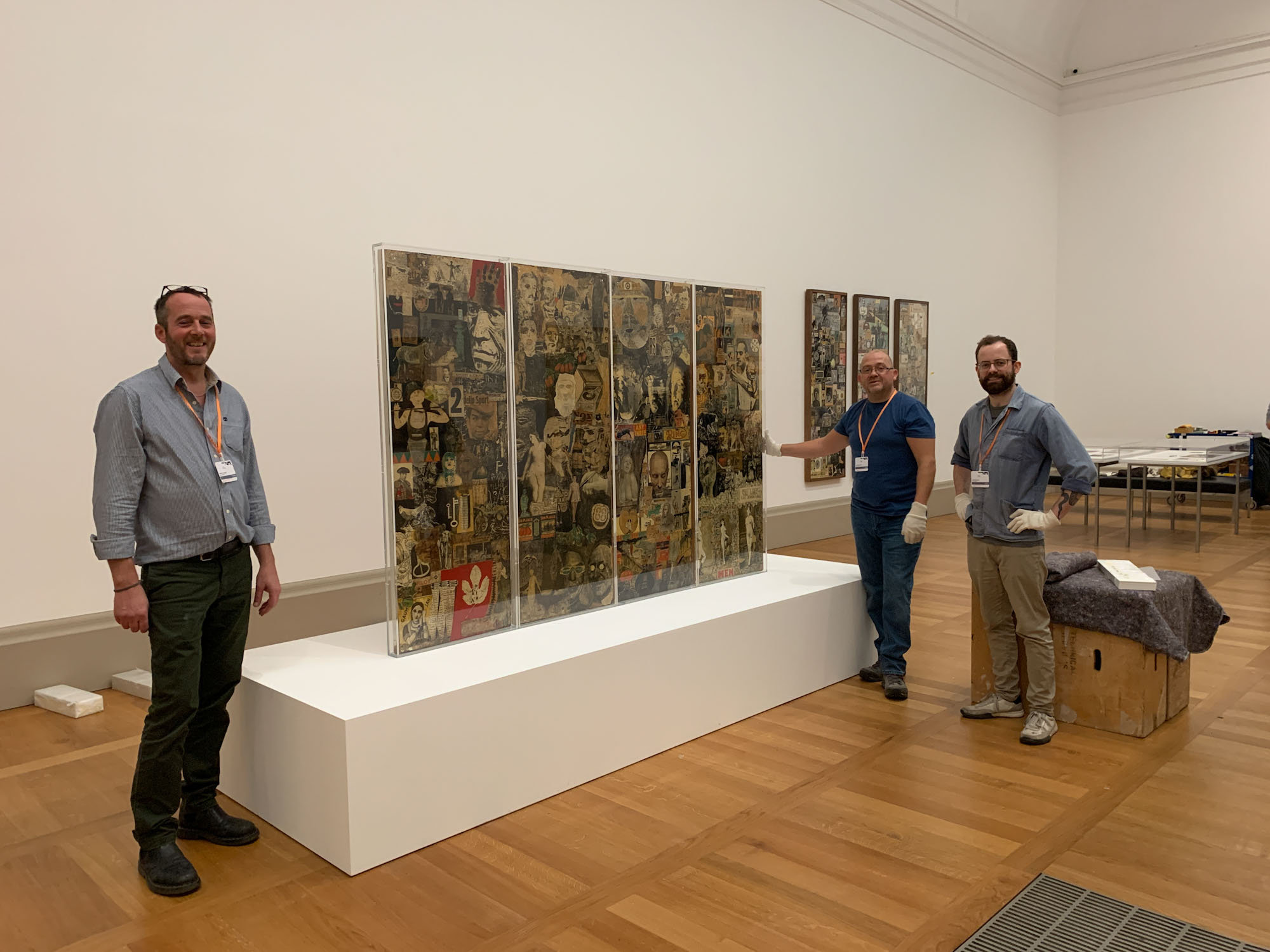 We bring two decades of skills and expertise to the bespoke design and fabrication of plinths and other gallery furniture solutions, including the most complex of display projects. We know how to take on a brief and collaborate to achieve outstanding results, from delivering the big idea to taking care of every last detail. A broad range of high quality materials and lighting options are available.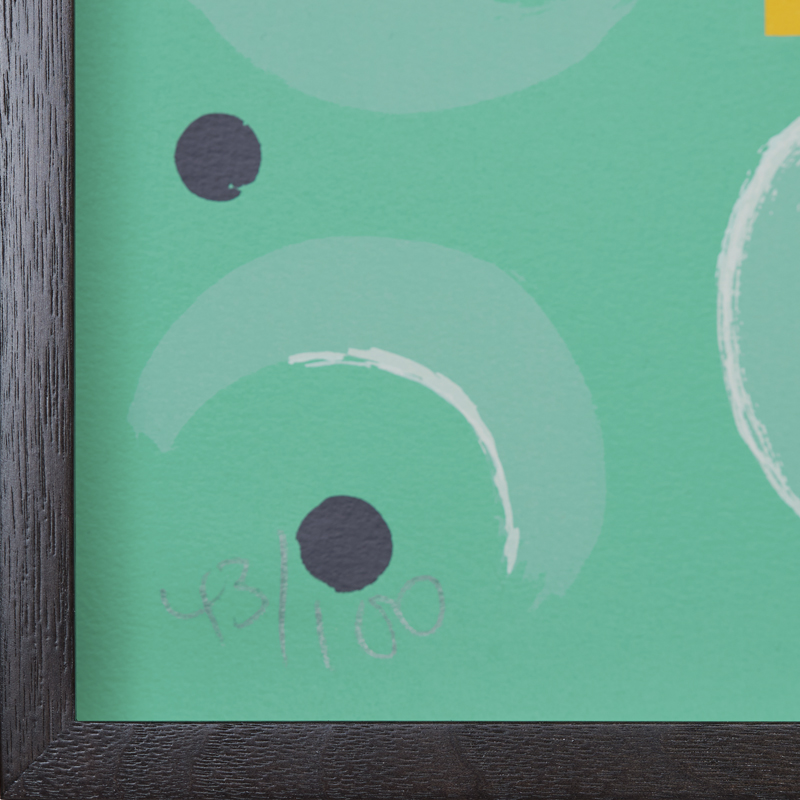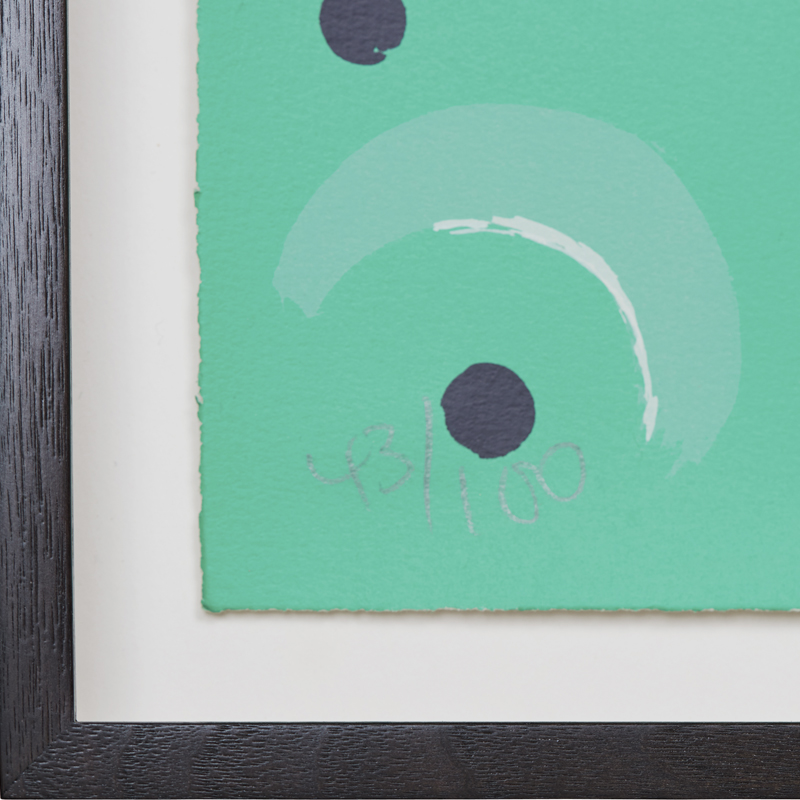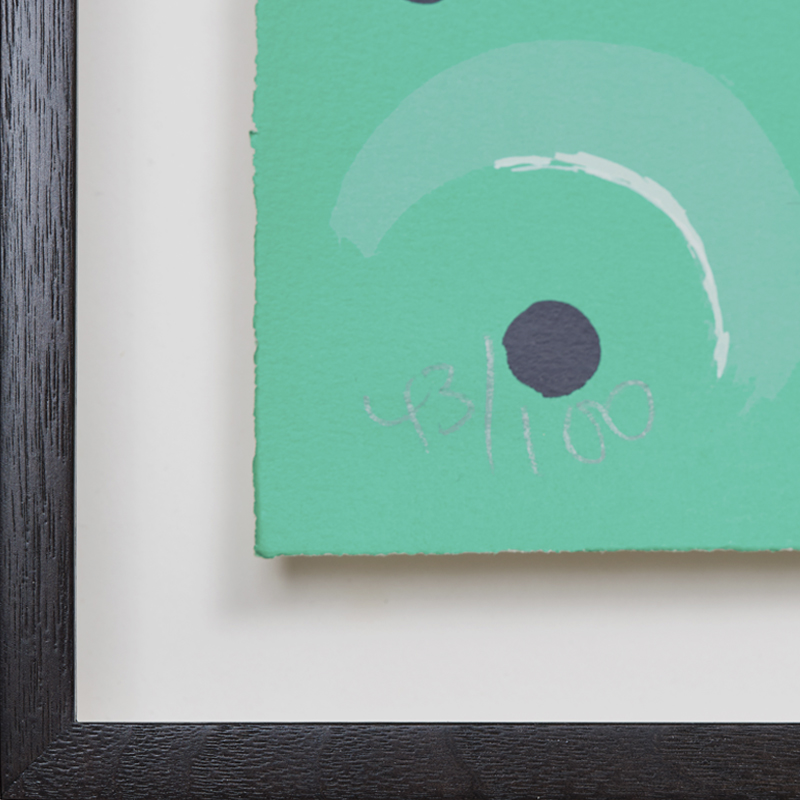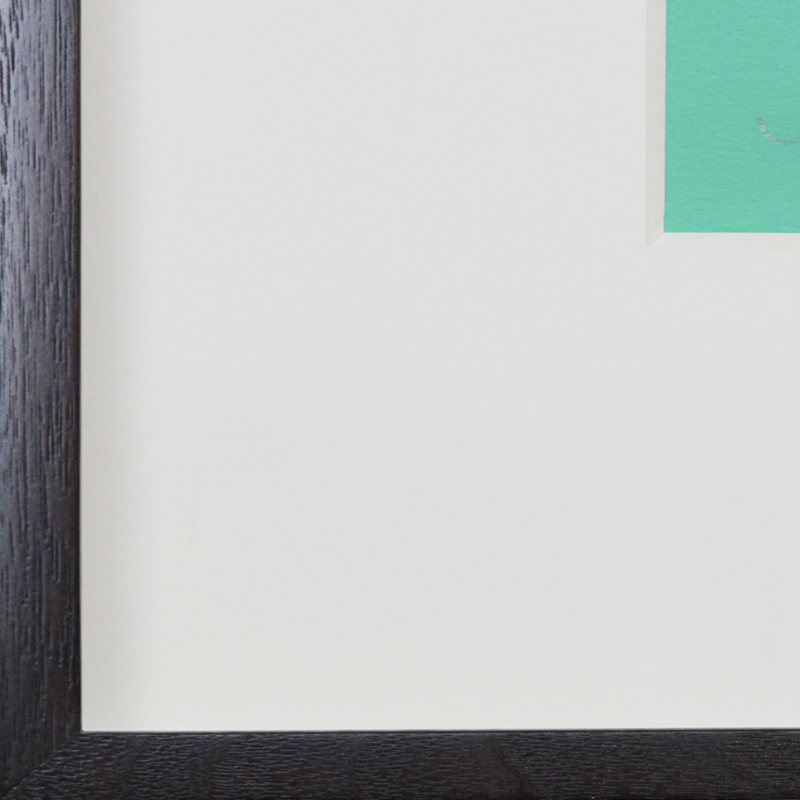 We offer professional mount making and dry mounting as stand-alone services, without framing. We employ the fully reversible, conservation techniques of the world's leading art institutions. This includes the use of acid-free adhesives and materials to safeguard each artwork. We also provide dry mounting for photographic prints, permanently sealing an item to a mount with film or tissue. Every item is prepared for framing in our clean-room environment.
We can custom-make extremely resilient stretcher frames to your dimensions, using high-quality woods that have been dried in a kiln for strength and durability. Choose from a range of canvases or linens, primers, corners and bolt systems. Alternatively, let us advise you. Fabrication and stretching is all undertaken at our central London workshop. We have ample on-site parking or can arrange deliveries.
As well as ensuring all completed work is wrapped appropriately, we can also supply transport crates that meet logistical standards for shipping. Depending on size and weight, crates can be made to order from plywood, which we then heat treat. For highly specialist projects, we can recommend packing and crating suppliers.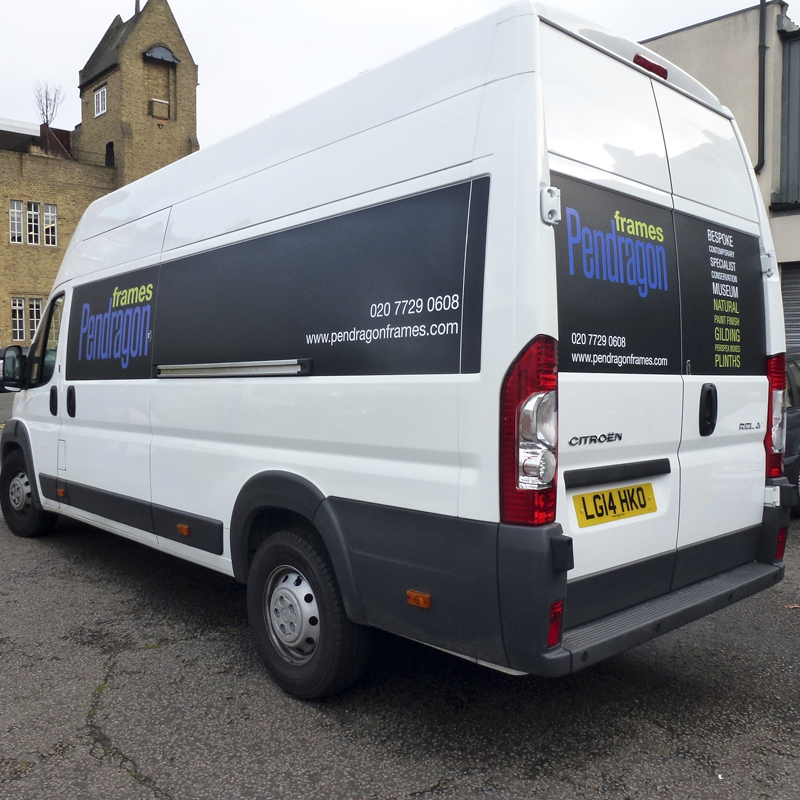 We collect and deliver to account galleries, museums, auction houses and corporate clients. We're also happy to arrange logistics for private clients for a nominal fee, based on distance (twice-weekly service). Our van is equipped for the safe and secure transportation of highly valued artworks and our personnel are highly trained art movers.
For any project with Pendragon Frames, we can help with the installation of your artwork, artefact or item. Just get in touch for details. See also our collections & delivery service.