Bitesize Daily: Gabriel Toso – Pendragon Frames
Posted by Nina Langford in Blog
July 9th 2020
Gabriel Toso is the Head of Sales at Pendragon Frames, one of the leading framing company in the country with over 26 years experience of working with the best art galleries, museums, auction houses and private collectors. Gabriel's background includes 13 year as gallery manager at Whitford Fine Art while also collaborating with the British Museum's Learning, Volunteers and Audiences Department.
What have you been up to during lockdown?
Having just completed at the start of the year the framing for the Barbican major group exhibition 'New Masculinities: Liberation through Photography', no one was quite imagining what was about to happen on the world stage just after. Even so, during the lockdown period and behind closed doors, Pendragon has remained fully operational. As the manufacturing industry cannot operate from home, we had implemented at an early stage a series of protective measures designed to maintain a safe environment for our team. Consultations happened through other channels and we also took advantage of Zoom and Whereby for communication purposes. Most of our team was furloughed for a couple of months but production never stopped.
Is there anything in particular that you have learned from the last few months?
We did! From the importance of having a loyal client base and valuing each and every one of them equally to retaining and expanding our online presence and even appreciating more the values of patience and humility, the lessons are indeed many and diverse! In the end, to be able not to rely on a single sector has proved to be a determinant factor in Pendragon's strategy during the pandemic. The sudden and simultaneous closures of galleries, museums, and auction houses, which represent an important segment of our business, was felt throughout the art market. At the same time, private collectors, spending time locked in their homes, have rediscovered an interest for framing their art collections and we have observed a surge in demands coming from the private sector. Even I managed to find the time to finally frame some of my own paintings!
How do you think the art industry will change going forward?
Regardless of the evident increased reliance on the online market (Pendragon is framing more and more often artworks bought from websites and virtual art fairs highlighting a renewed sense of confidence and trust), it is hard to imagine the art industry to operate exclusively on the digital domain. The need to see and experience art remains strong and with the temporary closure of art fairs, I feel that buyers might be tempted once again to walk into an art gallery, explore and seek that direct connection with a piece.
Do you have any advice that you would give to people entering the industry?
Economic motivations are no longer as relevant while personal passion remains essential. Be creative, innovative, and flexible to adapt to any given situation as the art market is far from being stable and predictable. Always remember to be kind and respectful towards others.
Are there any art organisations that you have been particularly impressed by in the way that they have evolved and responded to the current situation?
Coming out of the lockdown one realizes how much of a community the art world is and that we are in this together. I was particularly interested in any projects that responded to the devastating effect of the COVID-19 pandemic on artists' livelihoods and income.
Amongst them, the now famous #artistsupportpledge initiative created by Sussex-based painter Matthew Burrows has proved a success. With works offered for up to £200, sales have been strong and have encouraged many new art enthusiasts to start their collection while helping the artists. More recently, the launch of Vide Atelier, a new online art shop supported by DACS, Marcel for Art and Verisart, where all profits go to the participating artists with zero commission, aims to create an empowering economy with artists at the heart of it. The first 25 participating artists include the celebrated multi-media pop artist and friend Derek Boshier, and Pendragon's long-term client and contemporary photographer Ori Gersht, amongst others. Generally, here at Pendragon we have a positive feeling about the future.
<< Back to our work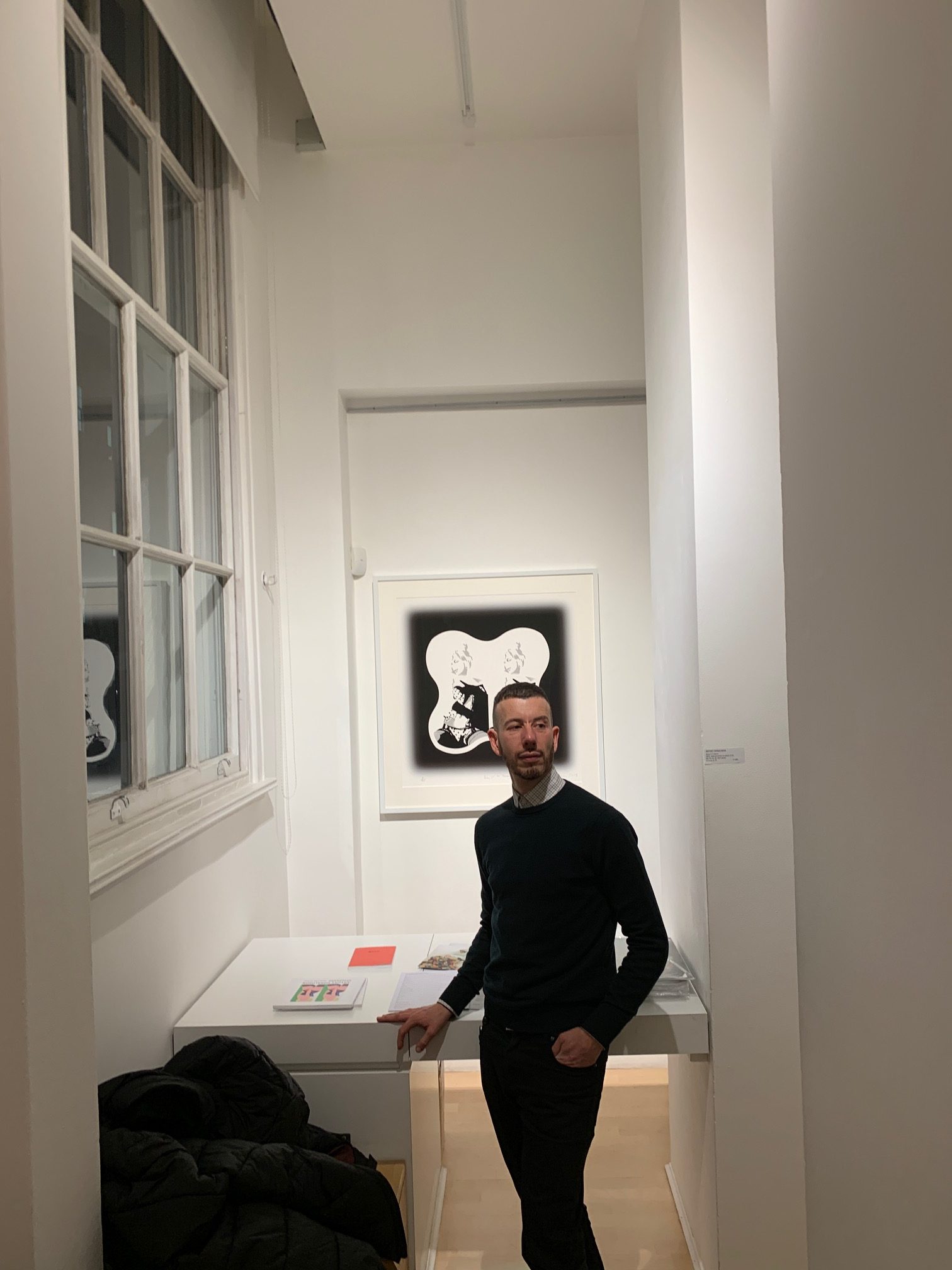 << Back to our work