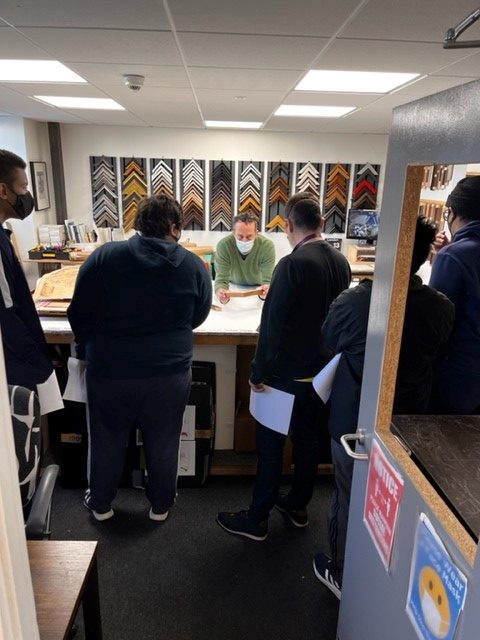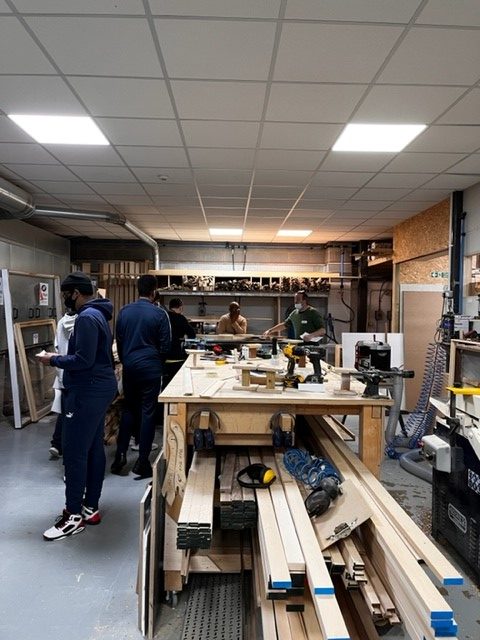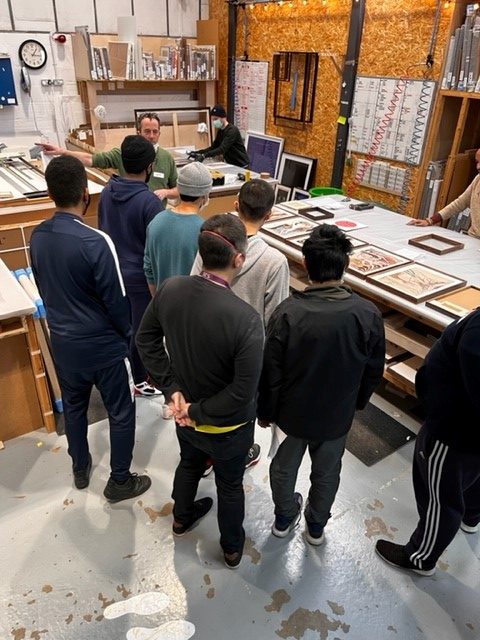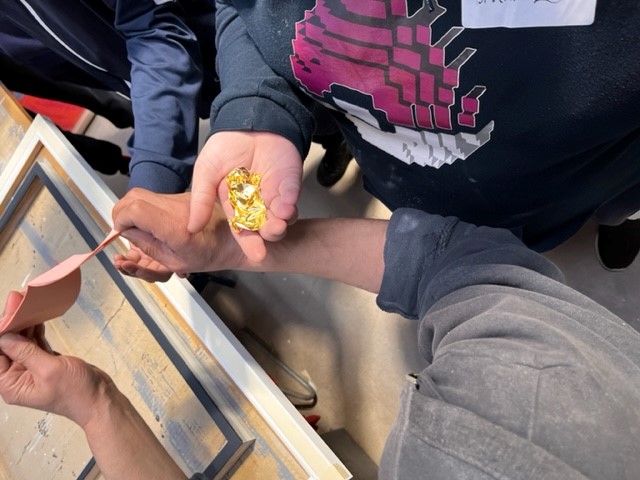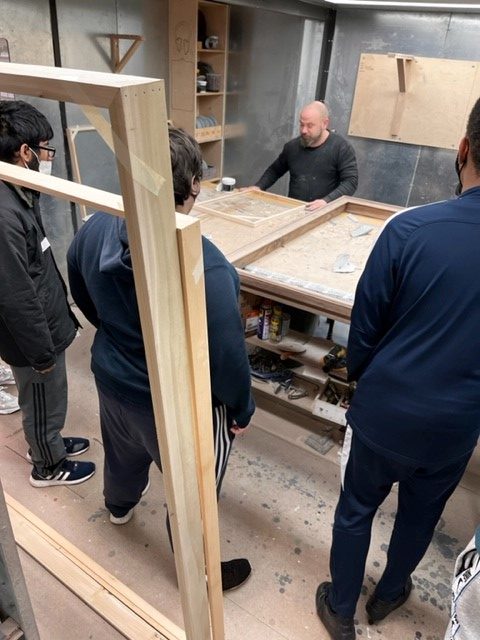 Keith and the Team gave an ' Introduction to Picture Framing ' workshop to a group of sixth form students from the Samuel Rhodes Secondary School in Islington.
The group was shown the process from consultation, selection, frame construction, sanding and finishing, fitting up through to completion. Each department gave them a demonstration and the team was only too happy to deal with all the questions being fired at them. There was a keen interest when leaves of 24 carat gold were being handed out to each student in turn!
We hope that the students left with a better understanding of what running a bespoke picture framing business means and also see that there is a wide scope of careers that can be had within the production side of the arts industry.
The team at Pendragon certainly enjoyed sharing with these students their knowledge and skills. It's certainly something that we wish to continue with a policy of offering a bit of mentoring, when we can ( deadlines allowing!), to give a little back to the young people in our community.
<< Back to blogs