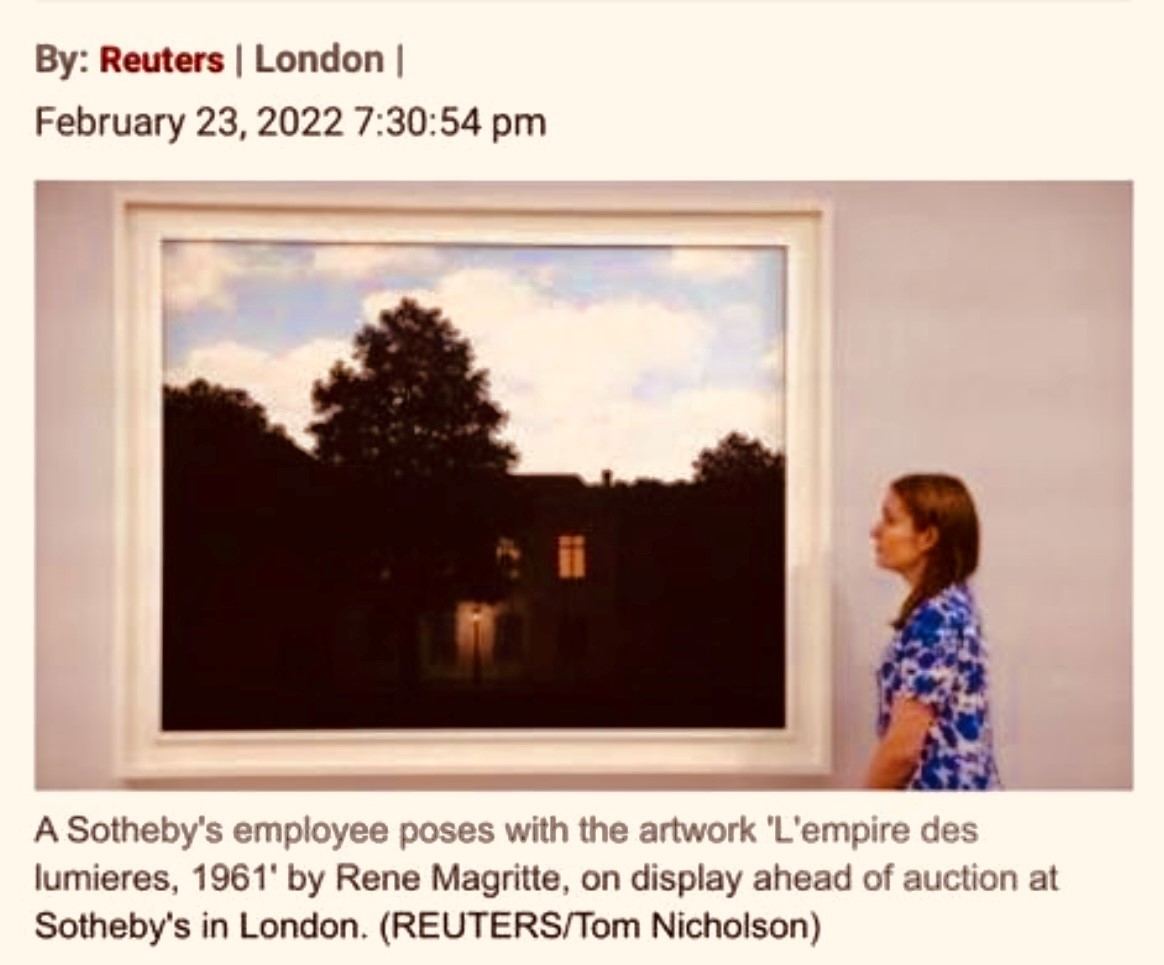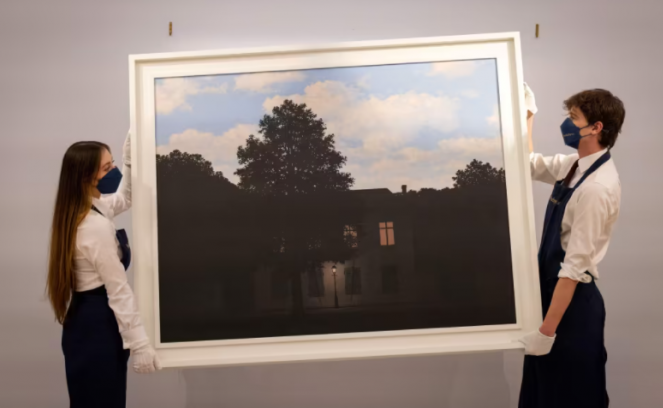 Working for Sotheby's is always varied and a couple of weeks ago we were thrilled when they asked us to frame "L'EMPIRE DES LUMIÈRES" by Rene Magritte. Of course a painting with such a value, excess of $60 million, but at the time latest value was unknown as pre-auction, we will make the frame and then take the frame to the painting. So we fit on site to ensure that the security of the painting is maintained and is made ready for auction.
So it was fun to see the outcome of the auction on the 23rd February as quoted from the Times ;
'A Rene Magritte painting exploring the paradoxes of darkness and light last night became the most expensive painting ever sold publicly in Europe.
In sterling anyway.
Three telephone bidders pushed the final price of the surrealist artist's L'empire des Lumieres to £59.4m, or $79.8m at Sotheby's in London.'
<< Back to blogs