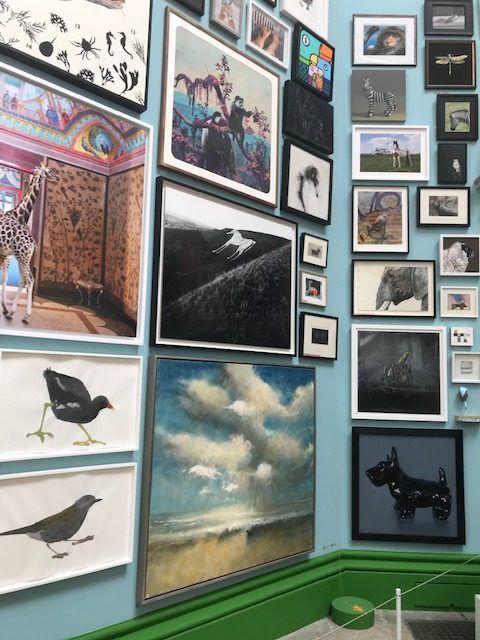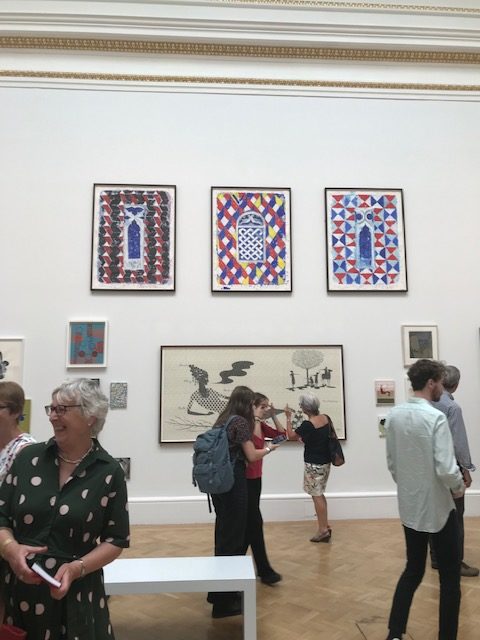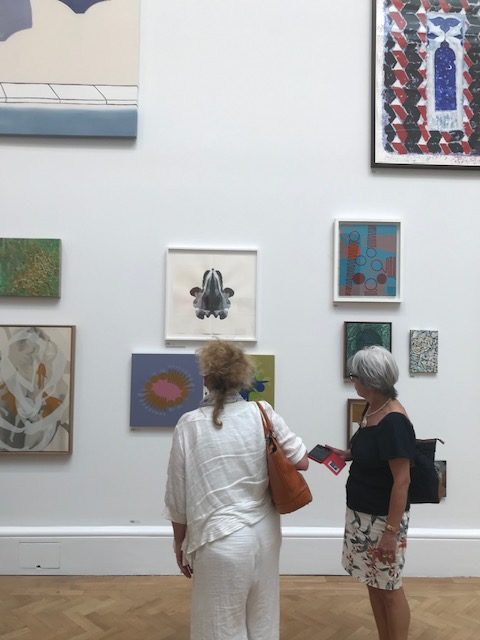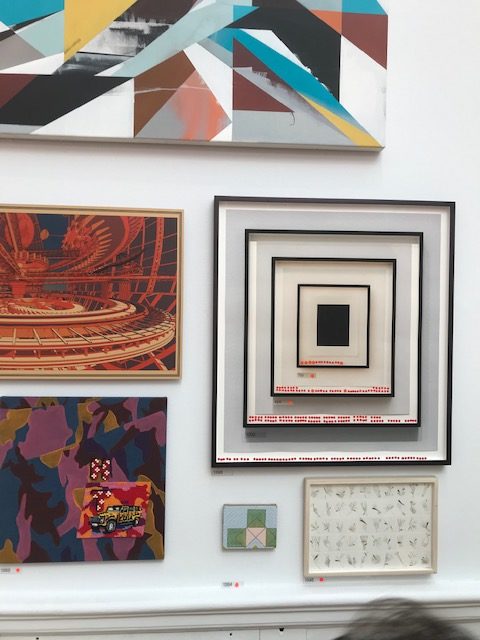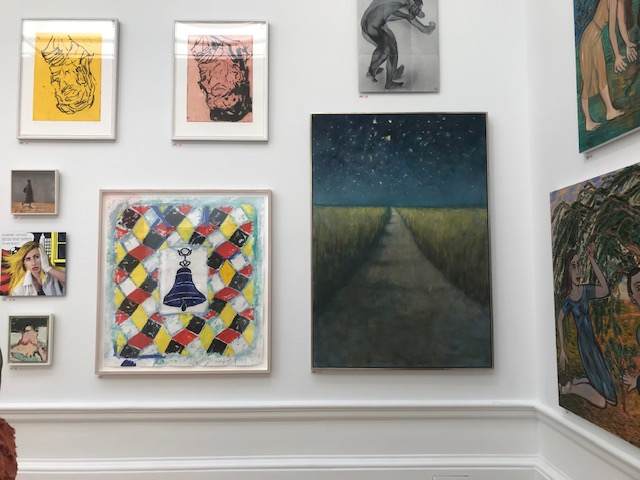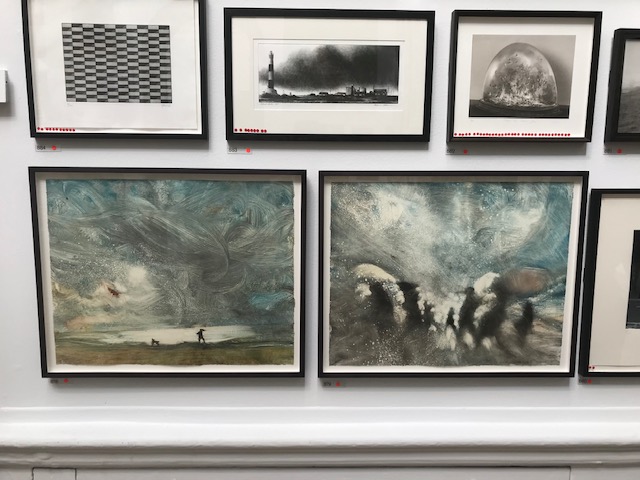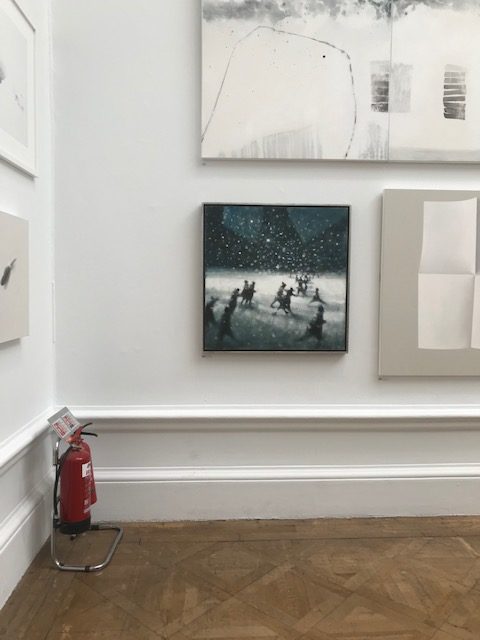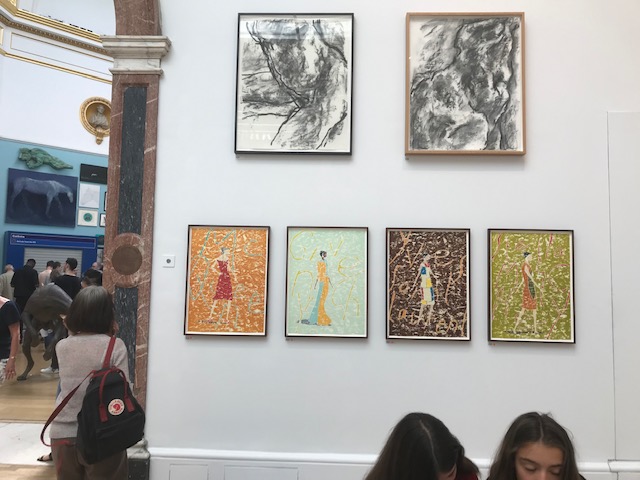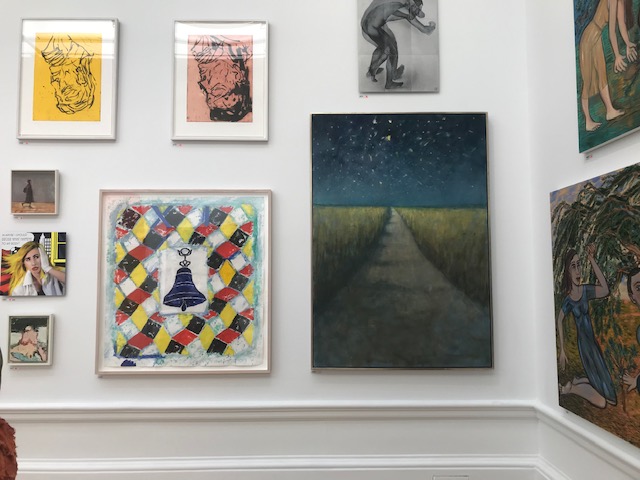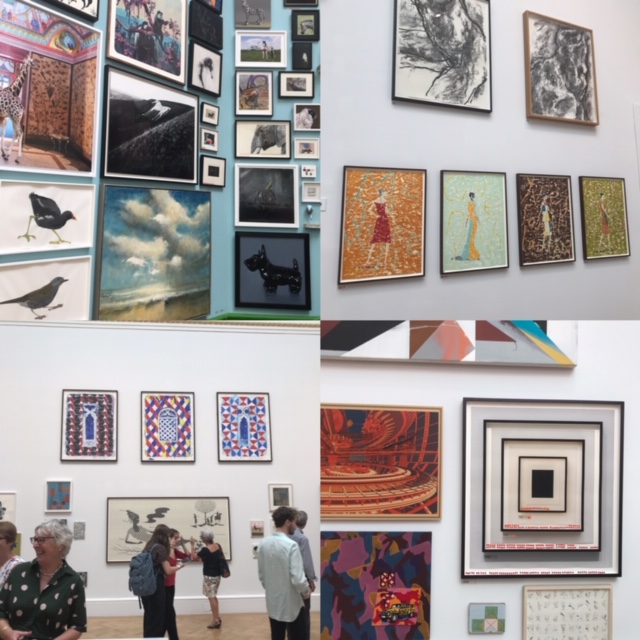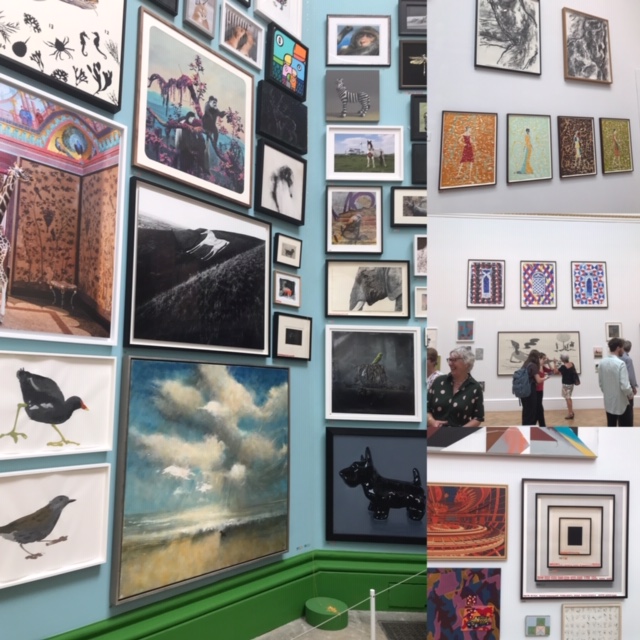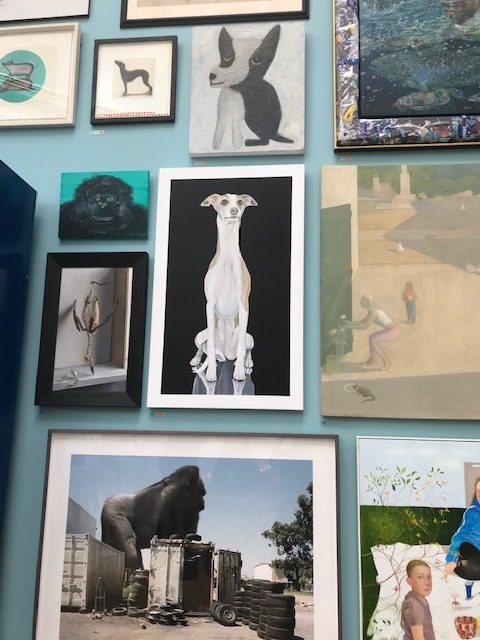 It was good to see quite a few frames made by us at the Summer Show this year, like seeing lots of familiar faces and of course a pleasure to see the artwork too.
Paintings by Bill Jacklin courtesy of Marlborough Gallery which were framed in a slim profile and gilded in moon gold. Works by Joe Tilson, also courtesy from Marlborough Gallery hung as a three and a couple of works by Cornelia Parker, one of them being her well known 'Stolen Thunder' apparently being her 'final' incarnation of that work.
We were also really pleased to see a painting by one of our consultants, Lee Knott, of a white whippet just on the righthandside of the Banksy piece.
Always a fun show to see, and to take shade from the sun and to finish with a gin and tonic outside the gift shop was a bit of a perfect afternoon.
<< Back to blogs